The One and Only Wildflower Triathlon 2016 Registration Now Open With All-New Amenities, Pricing Structure and Club Competition
December 21st, 2015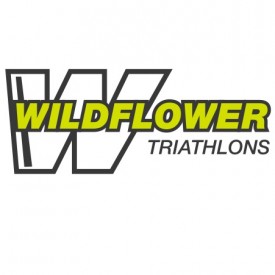 PASO ROBLES, Calif. (December 21, 2015) – Tri-California Events is pleased to announced that registration is officially underway for the 34th Annual Wildflower Triathlon Festival to be held on April 30 – May 1, 2016 . For the first time, Tri-California Events, will offer a more personalized race experience, an all-new block pricing structure and added Club Competition Incentives to its world-renowned Wildflower Triathlons.
This years Wildflower registration will allow athletes the unique experience to select their own race number and transition spot (similar to airline or concert seat selection process). This promises each participant a personalized racing experience. Additionally, Wildflower triathlon is now part of the Tri Club Championship Series (TCCS), where some of the top Triathlon Clubs in California allowing athletes to earning points and prizes for participation and age-group / gender placing.
"We are excited to bring continued dedication to the Wildflower weekend which has always been a race that is built around community, experience and the consumer" said Terry Davis, Founder and CEO of Tri-California Events. "This year, our athletes will have new opportunities to customize their experience with us in an effort to keep the tradition alive while bringing new things to the sport every year."
What began in 1983 as a small-scale bluegrass festival and triathlon, The Wildflower Triathlons have since grown into an annual event, attracting thousands of participants and spectators to the three-day event. Over the years, the event has created a passionate and dedicated following amongst triathlon enthusiasts, many of whom flock to the California Central Coast each year to soak in the intimate setting. The unique atmosphere at Lake San Antonio led Paula Newby-Frazer, a five-time winner of the event, to dub Wildflower, the "Woodstock of Triathlon."  With a 33-year partnership with the Monterey County Parks Department, Tri-California Events continues to deliver the finest triathlon festival in the world with private access to the lake for training weekends and an exciting race weekend in 2016. We are calling it a "Triathletes Playground."
Boasting one of the largest elite fields, the Wildflower's Stairway of Champion showcases the depth of the elite field over the years. Known as a launching pad for many top triathletes Wildflower continues to be a race where records are broken, stories are told and history is made.
In addition to the Wildflower Triathlons' marquee Long Course, the three-day triathlon festival also includes an all-new on-road Sprint triathlon. This race will add to the existing line up of an off-road Sprint triathlon, an Olympic distance, a Long Course and Collegiate Championship triathlon. To learn more about these triathlons, please visit wildflower.tricalifornia.com.
All events take place April 30-May 1, 2016 at Lake San Antonio, South Shore in Monterey County, CA.
About Tri-California Events
Tri-California Events is an event management company producing triathlon, swimming, and running races throughout California including the Wildflower Triathlons, San Francisco Triathlon at Alcatraz, Alcatraz Challenge Aquathlon & Swim, The Triathlon at Pacific Grove, and Scott Tinley's Triathlon. In addition, Tri-California serves as the race production company for the former Nike Women's Half-Marathon and The San Francisco Giant Race. At Tri-California, our goal is to motivate individuals of all ages and fitness levels to lead a healthier lifestyle by "exercising with purpose" and participating in an endurance race. For more information on Tri-California Events and upcoming events, please visit www.tricalifornia.com.